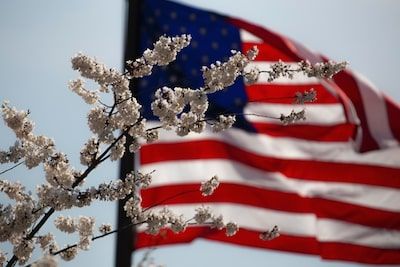 Happy Independence week! The Fourth of July is just a few days away, and the week is filled with a variety of different festivities, activities and celebrations commemorating the holiday. Whether it's a fireworks show, a parade or even a family barbecue, Independence Day is the perfect day for everyone in the community to come together and celebrate our nation.
Of course, what better way to commemorate such a special holiday than to focus on ways you can give back? If you strive to live an altruistic lifestyle, the Fourth of July is the ideal opportunity to get involved and support others. Do you want to make a difference and give back to your community this holiday week? Check out our list of volunteering ideas for you to try on the Fourth of July.
1. Volunteer with an event.
No matter where you live, communities across the country offer a variety of different events and activities to celebrate the Fourth of July. You, too, can help others by getting involved with the cause this year. Check with organizations in your area to see how you can join in serving at an event. Maybe you can run a booth at a street fair, help guide a float during a parade or even shoot off fireworks for a late-night show. See how you can get involved this week to bring joy to others and celebrate an important holiday in our nation's history.
2. Put together a care package.
If you really want to give back this Independence Day, make an effort to say "thank you" to those who fight for our independence. Take a moment to put together a care package and a thank-you card to send to our troops around the world. Many troops cannot be with their families over the festive summer season, so give them a little slice of home with a care package that thanks them for their service and reminds them of the difference they make. Check out national care package organizations, or see if there are any in your community you can work with.
3. Donate some food.
As Americans, much of our holiday traditions revolve around food. The Fourth of July is no exception. Whether it's hot dogs, watermelon or macaroni salad, food is a huge part of celebrating Independence Day. Unfortunately, many people might not be able to afford food for their own Fourth of July parties. Look in your community to see if you can donate food to a shelter or family in need. Or, invite a neighbor into your home for the holiday and share your food with them. Food brings us together and breaks down barriers; volunteer to share your food this holiday to see what it can do.
4. Study the past.
Independence Day is a historic holiday, and is a great part of our nation's history. This week, take some time to study the past and the origins surrounding the Fourth of July. You may have already learned some interesting facts in school, but you might also be surprised to learn something new about the holiday. For instance, did you know only one person signed the Declaration of Independence on July 4, 1776? That person was John Hancock. Everyone else signed at later dates. The United States's history includes both good and bad, and by studying it, we can look forward to the future.
5. Encourage family time.
Finally, what better way to live an altruistic lifestyle than to devote time and energy to serving your family? The Fourth of July is the perfect time to celebrate your friends and family by encouraging time spent together. Focus this week on celebrating the holiday with your close friends and family in order to build a stronger connection and live a more loving lifestyle.
The Fourth of July is just a few days away, and this year, you can make it about more than just fireworks and watermelon. Get involved with your community by looking for causes you can join with to volunteer. Together, we can celebrate the holiday and make the world a better place at the same time.